Rio Premier Waxing Studio
Before and After Care
Everything you need to know to prepare for your appointment & ever after…
Waxing Before Care
Whether you've been waxed for years or brand new to waxing, these tips will be helpful to all!
Take Tylenol or Ibuprofen 30-45 minutes before your appointment, to let your muscles relax more.
Avoid caffeine the day of your appointment, as it heightens sensitivity more.
Try to avoid sweating or working out a few hours prior to your appointment.
If you feel like you may need to be trimmed, put those clippers down!  We'll take care of it. 
Waxing After Care
After your wax, you may find that your skin is pink and irritated, feeling somewhat like a mild sunburn. The irritation will go away quickly, depending on your hair type & how sensitive your skin is. Hydrocortisone (0.1%) will help the first 24 hours if your skin still feels sore.  I have found, personally, that it really speeds up the healing process, as well as reducing redness (only to be used on top).  Some swelling and bumping may possibly occur the first time.  Hydrocortisone will help greatly in reducing the healing time, usually around 24 hours.  Avoid tight-fitting clothing in the first 24 hours, so that your skin can breathe. You will also want to avoid tanning beds, steam rooms, saunas & any other activity causing sweat for the first 24 hours.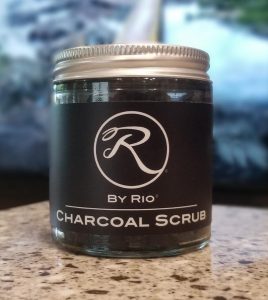 The first step for Brazilian waxing aftercare is to exfoliate, AFTER 48 hours, using an exfoliating glove and antibacterial wash, Exfoliating during the weeks after your wax will remove dead skin and dirt to unclog your pores. This will prevent bumps and ingrown hairs from forming on your skin. Apply an antibacterial/antimicrobial lotion every day after your shower, while your pores are open.  We recommend Finipil Lotion by Equibal Labs, it destroys 99.99% of bacteria, unseen to the naked eye. This lotion will also slow the growth stages of your hair, creating longer, smooth results!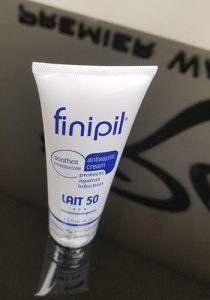 BOOK YOUR APPOINTMENT IN ADVANCE!  This will reduce the chances of letting your wax surpass 6 weeks.  After 6 weeks, your "hair rooting systems" start to rebuild, the opposite of what we want!  With continued maintenance, every 4-6 weeks, you will start to notice what hair does come back will be very sparse, finer, and much thinner.  (Facial waxing maintenance – 3 weeks)
Rio Premier Waxing Studio at Brookside
Tulsa's Leading, All Waxing Studio
Rio Premier Waxing Studio
3807-L South Peoria Avenue
Tulsa, OK 74105
Phone: 918.895.6514
Hours
By Appointment Only
Because Rio Premier Waxing is "By Appointment Only", your appointment is time reserved exclusively for you.
Book Your Appointment Online Now.
Cancellation Policy:
Canceled/Rescheduled appointments under 24 hours will result in 50% payment of missed service. Any appointment that is 15 minutes late will need to be rescheduled.
NO CALL/NO SHOW will result in 100% payment of missed appointment/service.